Upgrade your Home's Energy Efficiency with Top-rated Solar Batteries and Installation Service on the Gold Coast, Brisbane, and Tweed Heads
Make the most of your solar power system with solar batteries! One problem with solar panels is that they only produce energy during the day. A solar battery stores excess energy made during the day, so that your household can use it later when the sun is down and your solar panels are no longer producing energy. Lowering the amount of energy, you need to purchase from the grid in those peak times. (See our recommended solar batteries)
Become more independent with your energy use and less reliant on the grid in all aspects with a solar battery. 
A solar battery allows you to:
Maximise your self-consumption;
Store excess energy your panels produce during the day;
Save money;
Prepare your home for power outages and electrical emergencies;
Reduce your carbon footprint.
A battery saves the excess energy you don't use during the day, meaning, you can then use it at a later time. For example, you can use the excess energy in the evening when your panels are no longer producing energy and paying for energy from the gird is at its highest.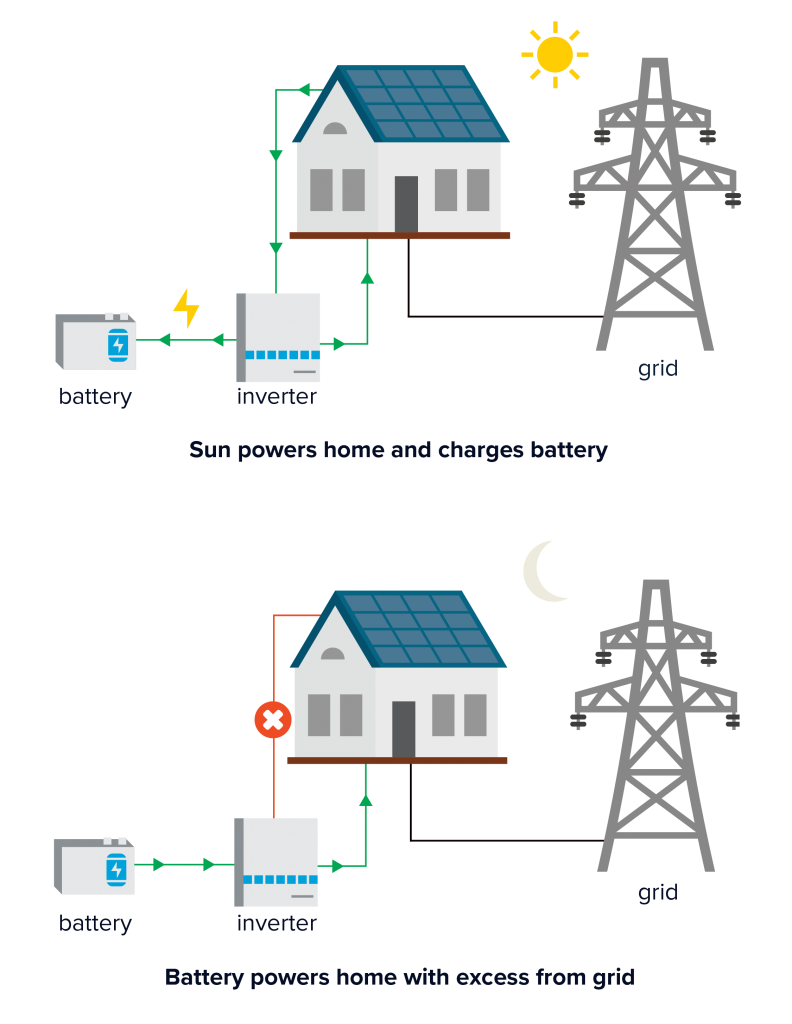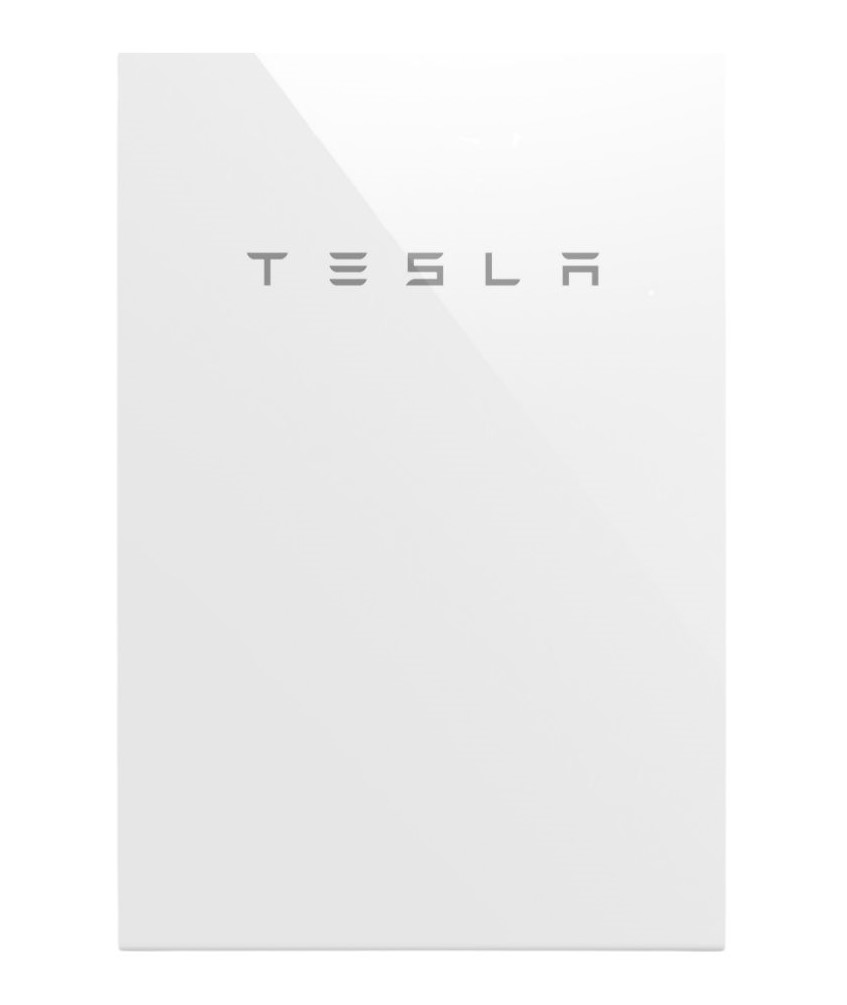 Tesla has revolutionised technology and clean energy, making it no surprise that a Tesla Battery is one of, if not the best battery on the market to date. The Tesla Powerwall can keep your home powered for seven days, if not more, without you having to do a thing! Become virtually independent from the grid and get a Tesla Powerwall today!
The Sonnen Batterie is a high-tech storage system that has proven itself in thousands of households – every day. The combination of a PV system and a Sonnen Batterie will allow you to cover about 75% of your yearly energy requirement with self-produced and clean energy. Since your energy is being generated on your roof and not by some anonymous energy provider you are more independent than before. So, take your energy future into your own hands and reduce your energy costs to a minimum. The decision for a Sonnen Batterie is also a decision for the highest standards in safety and quality that "Made in Germany" stands for.  
With a lifespan of 10, 000 charge cycles and up to 15kwh of battery capacity storage per cabinet it's easy to see why Sonnen Batterie is the choice for those who require quality and versatility.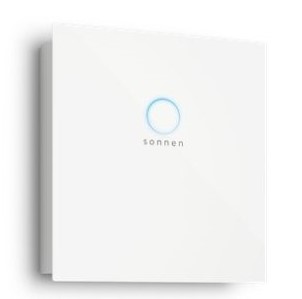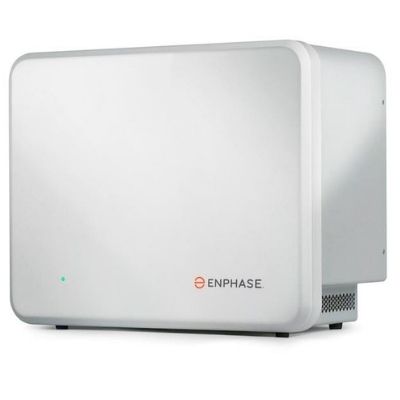 Enphase AC batteries are renowned for their compatibility, ease of installation, battery longevity, reliability, and upgrade freedom. If you care about how your battery looks on your home but still want quality, an Enphase battery is for you. Their design is more aesthetically pleasing and lighter than most other batteries on the market. With 100% depth of discharge, a minimum 10 year expected life, and no single point of failure you can rest assured this is the best compliment to an Enphase microinverter system.  
The Build Your Dreams (BYD) Battery Box uses high-quality, state-of-the-art Lithium-Ion Phosphate chemistry, ensuring the battery is safe and reliable. Become less reliant on the grid and save with a BYD Battery Box, store excess energy you don't use during the day to use at peak times. As these batteries are a DC coupled solution Auswell Energy can provide advice on the current list of solar inverters that are compatible with the BYD Battery Box system.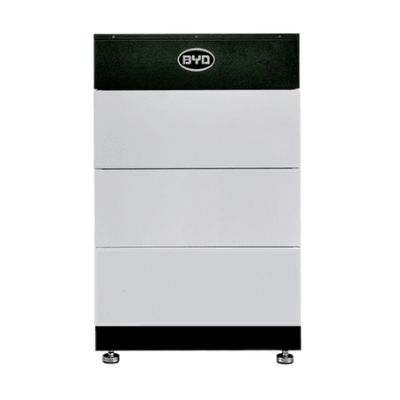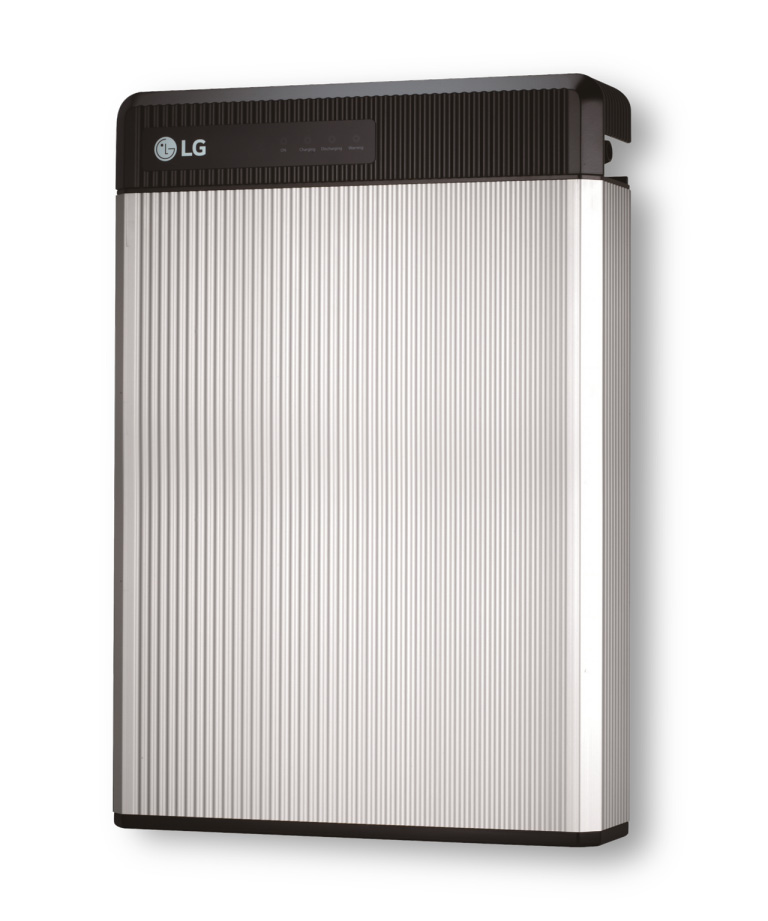 LG batteries have quality and performance at an affordable price making them a powerful home energy solution. LG RESU batteries use lithium-ion battery cells, because of this LG battery packs can be discharged to almost their full capacity, every single day. As these batteries are a DC coupled solution Auswell Energy can provide advice on the current list of solar inverters that are compatible with the LG battery system. 
New! The Sungrow High Voltage LFP Battery range is modular from 3 – 8 stackable battery cells. Using Sungrow's tried and tested isolarcloud monitoring platform you can see all your homes' production, usage and charge from the palm of your hand. With a 10 year battery and inverter warranty Sungrow continues to provide quality products that are reliable yet still cost-effective.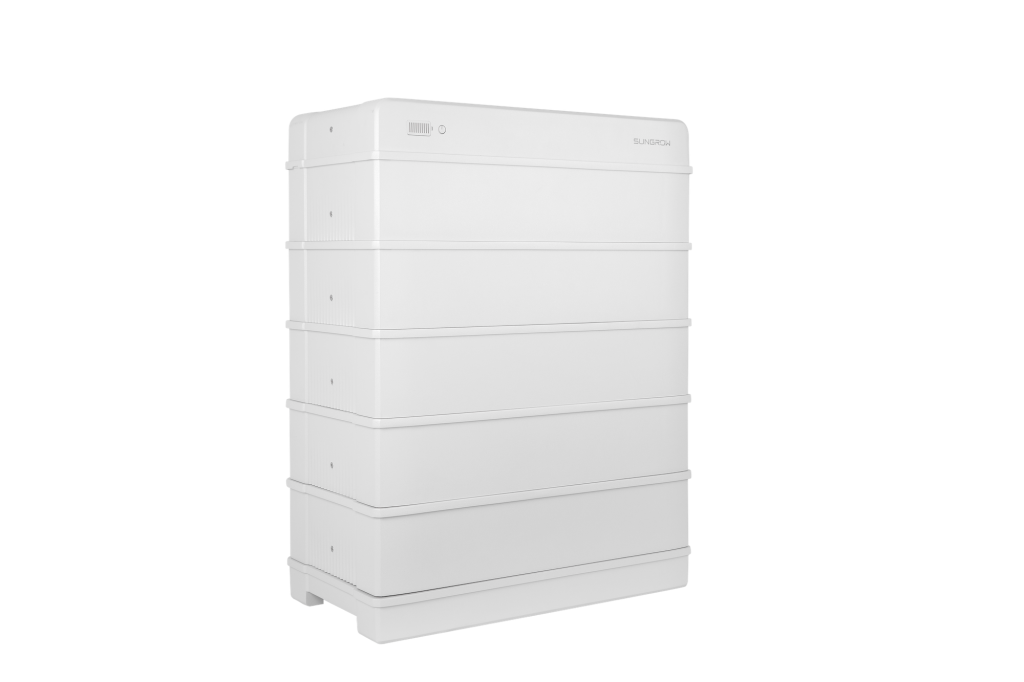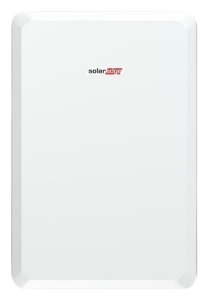 The SolarEdge Home Battery is the elegant energy solution for increased power, performance, and safety. This system features an easy installation and more backup when the grid goes down. This means reduced hardware costs initially and the system being able to keep the home running on just one battery while powering more large appliances like air conditioning for longer periods of time. 
With 94.5% round-trip efficiency, DC-coupled technology, and the ability to simultaneously charge the battery and export excess energy to the grid, the SolarEdge Home Battery is perfect for increasing savings and independence. Give our team a call for advice on compatible solar inverters and how to organise installation.
We provide you only with the best services and products!
Auswell Energy is dedicated to delivering top-notch solar power installations to homes in Tweed Heads, the Gold Coast and Brisbane, providing customised solar solutions and quality products – including solar batteries. Our team of experts is ready to help you on your switch to solar. Contact us today and we'll be happy to answer your enquiries!