Auswell Energy unpacks why solar power in the Gold Coast is a great addition to your house.
Deciding to install solar panels has many benefits: it is more cost-effective, environmentally sustainable, and helps give peace of mind for what we leave behind for future generations. Continue reading to find out why you should stop thinking about switching to solar power and just do it!
We have the best weather:
Solar power in the Gold Coast is a great investment, as we experience some of the sunniest, most beautiful weather in the world! Even in winter, Queensland experiences long sunny days and spotless blue skies. If you live on the Gold Coast and your roof is exposed to lots of sunshine, solar panels are a fantastic option for green, clean, effective, and affordable energy for you and your family.
Save money:
Because solar panels work by generating their energy from the sun, they can significantly reduce your power bills, or even eliminate them! Though the cost of installation can seem like a lot, you will be saving a huge amount of money in the long run.
START SAVING WITH SOLAR
Solar power is the most cost-efficient energy source available and is a smart choice for homes. Contact us today for a Free Quote!
To help make financing easier, Auswell Energy has finance options available, making sure that the client is not just governed by capital outlay. If your electricity bills are high, you will benefit greatly from switching to solar. At Auswell Energy, we will find the best system to fit your needs and provide you with a high-quality installation of solar power on the Gold Coast.
Perhaps one of the most important – and obvious – reasons many people choose to switch to solar power is for its environmental benefits. But what are those benefits exactly? By installing a few solar panels on your roof, you will be making several big differences, including:
Using less water: electricity produced by fossil fuels (like coal or oil) uses a lot of water in their energy production, and on the driest continent on Earth, saving water is a big priority.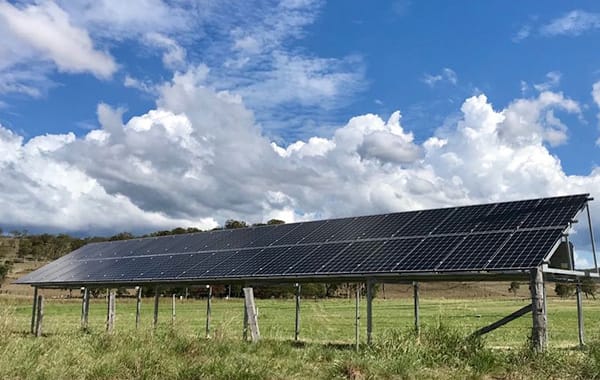 Reducing air pollution: fossil fuels emit harmful and toxic pollutants, like carbon dioxide and methane, into the air we breathe. Solar panels do not produce any pollutants, providing you and your loved ones with the cleanest energy all year round!
Reducing the impacts of climate change: unsurprisingly, with increased pollution comes increased greenhouse gases in our atmosphere, contributing greatly to the rapid pace of global warming. While solar panels do use a level of fossil fuels in their manufacturing process, this would generally be offset within the first 2 years of the panels being installed. When switching to solar energy, you can rest assured knowing you are doing a great thing for our planet and our future!
Let's talk about your switch to solar, today! Call us on 1300 287 955 or email us at info@auswellenergy.com
Auswell Energy is your go-to provider for reliable and customer-focused home solar power solutions on the Gold Coast, Brisbane and Tweed Heads. Our team of experts puts customer satisfaction and quality products above all else.
ALSO READ: 5 Advantages of Solar Energy
Want to learn more about Solar Power Systems?
If you are looking to reduce your electricity costs, hugely decrease your carbon footprint, and help clean up the air, switch to solar! Find out more about the benefits of getting solar power on the Gold Coast by speaking to one of our friendly experts at Auswell Energy today! Call us or send us your enquiries.