Auswell Energy offers easy-to-do maintenance tips for your home's solar panels.
A solar power system is an exciting new addition to your home! Once you've got your panels installed, it's important to consider their upkeep and maintenance to ensure they are working to their full potential. Below are some simple tips on how to maintain your solar panels yourself, and when to seek assistance from experts.
Simple things you can do:
Keep solar panels out of the shade!

Step back and thoroughly examine your property and your solar panels from afar. There may be more shade from trees or shade where there wasn't upon installation, which partially blocks sunlight and prevents your panels from working their best. Energy production decreases with greater amounts of shade. Consider trimming any trees that may have grown in the meantime.
Document the day-to-day performance

Note how much energy is being produced at a particular time of day and note when it has been cloudy or ask us about our consumption monitoring options.
START SAVING WITH SOLAR
Power your home and reduce your costs with solar. Start saving with solar now! Contact us today for a Free Quote.
Check your solar panels for rust, weathering, and damage

You should check your solar panels at least once a year for rust, weathering, and damage, it is important to note that if you live in coastal areas, you should do this closer to two times a year. Solar power system maintenance is essential, if your solar panels are weathering or have rust it can impact their efficiency.

Make sure there is easy access to the Isolator Switches

In the event of an emergency, the isolator switch needs to be switched off to manually disconnect the solar PV system. This switch is not only used for emergencies but also when maintenance, repairs, or upgrades occur, so make sure it is kept accessible.

Regularly conduct electrical and system fault checks


Electrical Check: using your inverter screen or monitoring device, conduct routine checks. See whether any electrical faults are being flagged by your solar system.
Solar PV system faults: are your solar panels not being as efficient or is your inverter light red instead of green? You could have a system fault! Review your handbook to see what the fault code means.
Additionally: If your inverter is not showing a green light, you could have an issue with the production of your solar.
There are many instances where your solar panels can be accessed quite easily, to clean and check on them, but if climbing onto the roof is required, make sure you are making safety your number one priority. Have all the necessary safety equipment at hand, look out for any hazards on your roof, and, if you have any doubts about the accessibility of your panels, seek advice or assistance from a professional at Auswell Energy.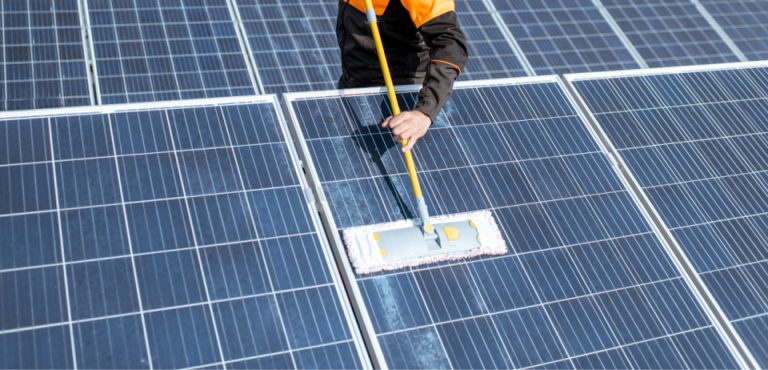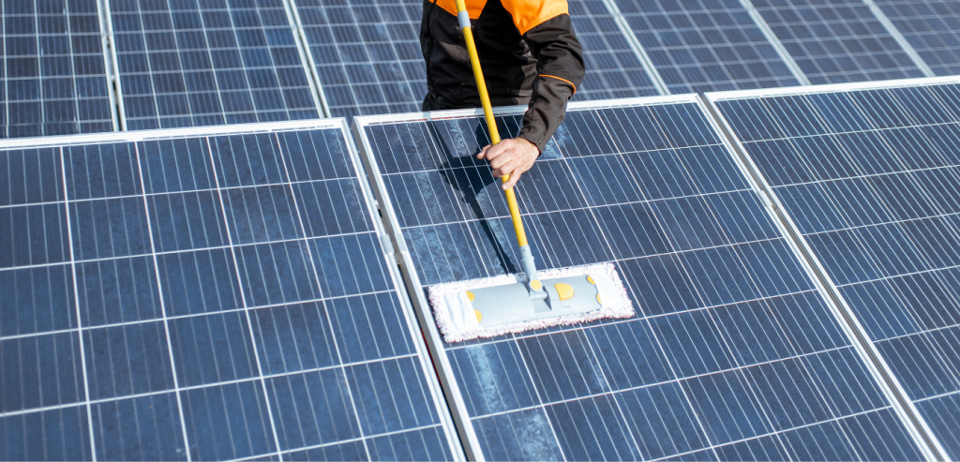 Most solar panels have a very long life (around 20-25 years), however, there are several reasons why someone may want to upgrade their system, such as: wanting a larger system or newer and more efficient system, or solar panel faults or failures. While upgrades are indeed possible, sometimes other parts of the system may require additional upgrades, which adds to the cost.
Thinking of getting solar for your home? Call us on 1300 287 955 or email us at info@auswellenergy.com
Trust Auswell Energy for reliable home solar power solutions on the Gold Coast, Brisbane and Tweed Heads. Our team of experts will provide top-notch services and quality solar products to ensure your satisfaction.

ALSO READ: Why is monitoring my solar panels important?
Need Help with Solar Power System Maintenance?
For more information on solar power system maintenance, or to speak to one of our experts, call us at Auswell Energy on 1300 287 955 or send us your enquiries.