Auswell Energy explains maintenance tips and what to look for to keep your solar panel system in tip-top shape.
A common question we get asked by our customers is 'how long do solar panels last?' Although, this answer may vary slightly, as a rule of thumb, a solar panel lifespan will be between 25 and 30 years. Solar panel systems are built robustly and made to withstand all kinds of weather conditions.
What are some causes of solar panel degradation?
Overtime, solar panels slowly close their ability to produce energy through the natural deterioration of the silicon solar cells. Some of the main causes for panel deterioration include:
Humidity levels: Australia is known for its high heat and humid environment. High humidity levels can cause poorly made panels to start to fall apart and Potential Induced Degradation (PID), where the unwanted migration of the charge carriers (ions and electrons) reduces the performance of each cell.
Thermal cycling: The temperature changes between day and night result in materials naturally expanding and contracting. This causes the joints of the materials on a solar system to strain and gradually deteriorate.
UV damage: As we know, Australia has a high amount of daylight hours in the sun. However, this can negatively affect your solar panels if your manufacturer doesn't use quality UV blockers in the epoxy glue to hold the solar panels together.
SWITCH TO SOLAR & SAVE
Take control of your power bill and save! Contact us today for a Free Quote
Solar tip: When buying solar panels, pay close attention to the manufacturer's warranty. Good quality solar panels should provide a product warranty for 15-25 years, while poor quality ones will often only cover around 10 years. The difference between the cheap end of the market and the premium products is considerable. High-quality UV blockers and well-designed batteries can massively reduce the effects of degradation, and drastically improve the lifetime of your solar panel system.
How can I prolong my solar panels' life?
Although you can expect them to last for 25-30 years, solar panels still need regular maintenance. Solar panels should be checked regularly to clean any dirty patches that build up on the surface. Dirt or vegetation that builds up on solar panels causes heat spots, which can greatly accelerate the degradation.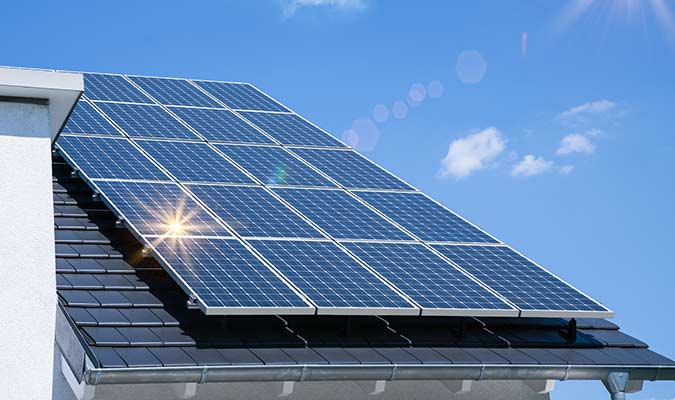 Even if you feel like your system is performing well, it is recommended that you get them checked by a representative of the Clean Energy Council. You should organise a check or service every 1-2 years to ensure the systems are running as intended and to pick up any long-term problems in their infancy.
For more tips on solar panel care, read our blog: Make the Most of Your Solar Panels with these 5 Tips.
Our trusted experts will be able to support you in everything electrical, while offering trusted, lifetime advice. If you're searching for general support or you have questions or considering solar panels, please contact Auswell Energy today! We have quality solar panels available that will stand the test of time.
Call us on 1300 287 955 or email us at info@auswellenergy.com.au. No matter your query, our team will be able to support you.
Get in contact with Auswell Energy for a FREE consultation today! Just call us or send us your enquiries.