Auswell Energy reveals what to check for to know if your panels need to be cleaned.
Those who are new to solar power would often not consider getting their roof cleaned unless it was to clear their gutters. However, in the case of solar systems, the performance and the conditions of the structures can be greatly impacted if they are not adequately maintained.
While light debris and dirt can be washed away when rainfall is regular during wet seasons, a consistent drought, residue from trees, or bird droppings can pose a risk on solar powers efficiency. Homeowners are required to check on the conditions of their solar panels more regularly to monitor the build-up of dirt. These factors are also much more prevalent in Autumn and Spring when dirt and leaf build-up can be quite heavy and can often cause issues with gutter functioning.
As a general rule of thumb, the best way to know when your solar panels need to be cleaned is to check your inverter once a month, to see how much energy it is producing. To check your inverter, you must first;
Have a rough idea about how much energy your system usually produces
Read the display on the inverter itself to see its energy production
SWITCH TO SOLAR & SAVE
Take control of your power bill and save! Contact us today for a Free Quote.
If the reading is lower than usual it could mean that your panels need to be cleaned as they are being obstructed so they can't harness as much sunlight.
It is important to note, if there is only a small decrease in energy production it might be a good idea to wait until the next rainfall, as it could just be a light layer of dirt or residue that can be easily washed away.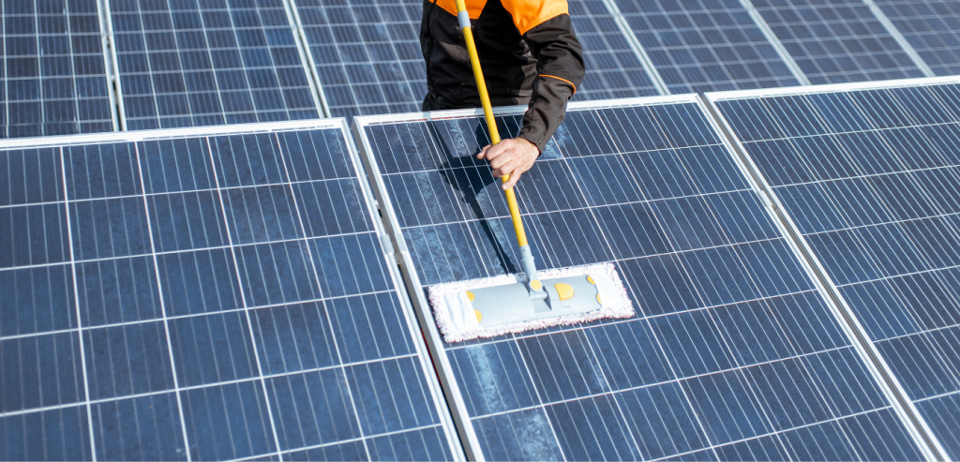 Interested in having a solar installation in your home?
If you are unsure whether your system is performing at the level it is meant to, our Gold Coast solar power installers are happy to help you!