Gold Coast solar installer Auswell Energy, explains the changes that will impact your excess solar and back pocket.
Changes are happening in the solar industry that you need to be aware of! If your home has solar on its roof you could be taxed for the excess energy you send back to the grid. Your local Gold Coast solar installer, Auswell Energy unpacks everything you need to know about this change!
The Australian Energy Market Commission (AEMC) has just ruled that networks can charge solar households a 'sun tax' for their clean energy. This change has been made due to "traffic jams" in some areas of the grid, caused by the increased number of households sending solar energy back to the grid.
The chief executive of AEMC, Benn Barr said "We've listened to the feedback we have received and have tightened protections for consumers to increase certainty".
Based on this feedback, the AEMC has ruled that networks will have to offer a free basic service alongside any paid solar export plans, meaning, you won't have to pay if you don't want to.
SUN SOLAR SAVINGS
Take control of your power bill and save! Contact us today for a Free Quote.
To ensure that households and businesses won't be prevented from connecting and exporting from the grid, network companies would be required to invest in making the grid "solar and battery friendly". Gold Coast solar installers Auswell Energy makes sure that customers know all of their options in regard to batteries and solar before locking in a system.
The Basic Export Service:
The new rules say that electricity retailers will have to offer a "basic export service", this will allow households with solar to export their excess solar up to a particular threshold with no additional charges.
Do not fear, households will still be able to export power through a fee-free option that all electricity retailers are required to offer. This option will have a set 'basic export level' that households will be able to send power into the grid without facing charges if the 'basic export level' is not exceeded. This 'basic export level' will change depending on a household's location as it will reflect the capacity of the local network receiving exported power. Tariffs are likely to also vary from state-to-state.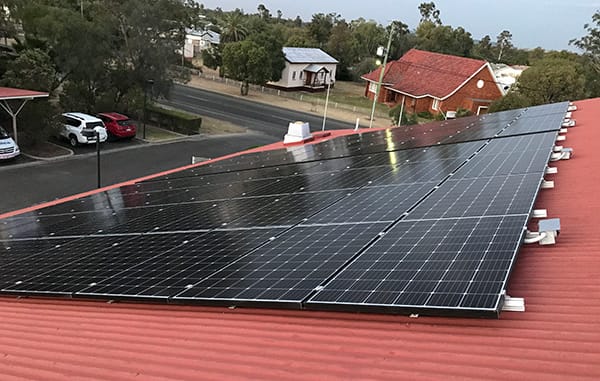 Energy retailers will be required to offer a paid plan, where households can pay an additional charge to export their excess power to the grid. If a paid plan is chosen, you can earn more at times and less at others, there will be increased ways to earn and save and you could benefit from higher feed-in-tariffs.
The definitive packages that will be offered by these networks are still unclear and these will take time to be put together and gain approval by regulators. On the 1st of July 2022, the new rules will take effect, however, electricity retailers will be prohibited to enforce these new rules and plans on existing solar customers before the 1st of July 2025.
If you have any questions or are unsure of your options, your local Gold Coast solar installers at Auswell Energy are happy to help!